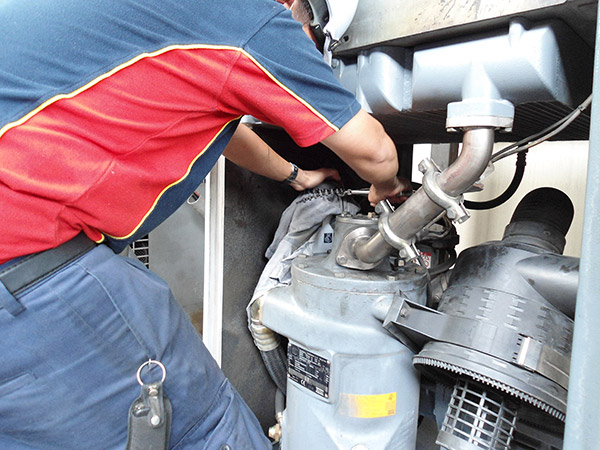 When was the last time your air compressor was serviced?
Our highly trained technicians carry out a professional service including preventative maintenance to reduce the likelihood of expensive and disruptive future problems.
Our flexible air compressor service, repair and maintenance approach is continuously developed with customers individual needs in mind.
Services we offer include schedule service, major overhauling, motor rewinding, chemical cleaning and repairing of air oil cooler etc.
Compressor Service Enquiry

If you need to speak to us about a general query fill in the form below and we will call you back as soon as possible.