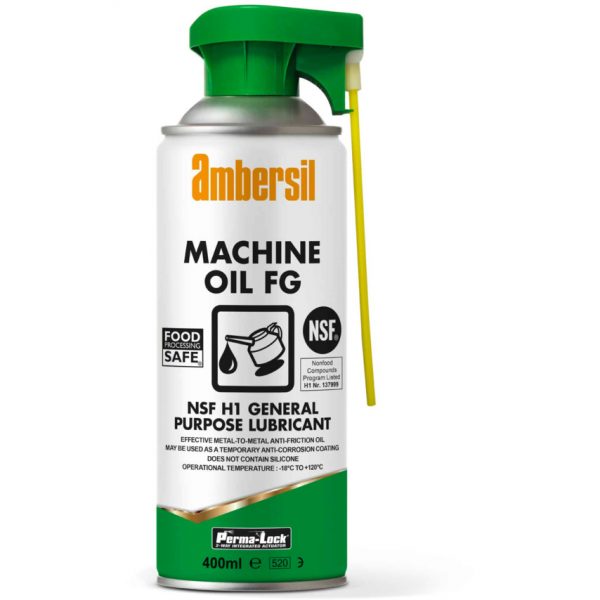 MACHINE OIL FG
FOOD PROCESSING SAFE® GENERAL PURPOSE LUBRICANT
Machine Oil FG is a general-purpose lubricant and penetrating oil. An extremely efficient and effective general-purpose lubricant for use on food processing equipment where incidental food contact may occur. Based on pharmaceutical grade highly refined white oils. Machine Oil FG exhibits excellent penetrating ability and loosens rust, scale, dirt and corrosion to free parts and fasteners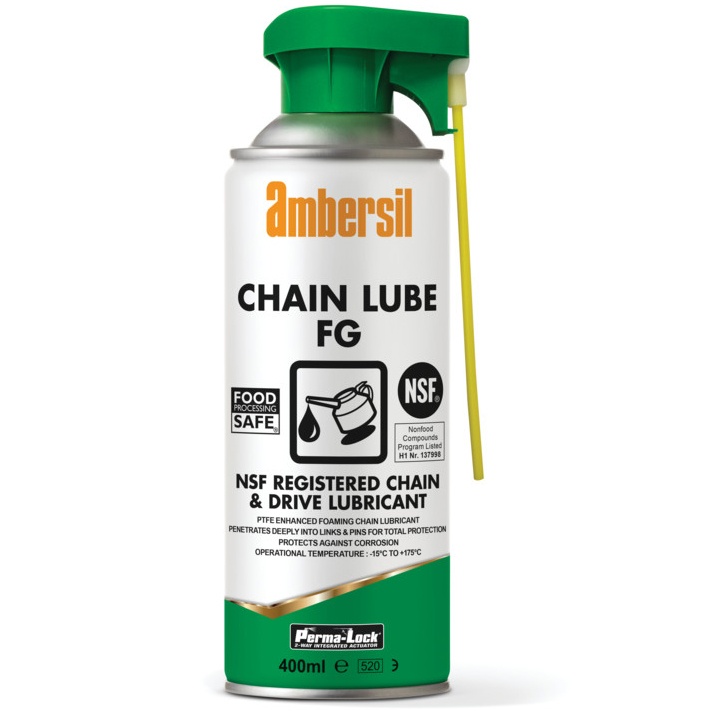 CHAIN LUBE FG
FOOD PROCESSING SAFE® CHAIN LUBRICANT WITH PTFE
Chain Lube FG is a foaming chain lubricant with added PTFE. A high-performance chain and conveyor lubricant based on stable vegetable oils and PTFE. Chain Lube is specifically designed to provide convenient, effective lubrication and protection in applications where incidental food contact may occur or in applications where a clean lubricant is preferred.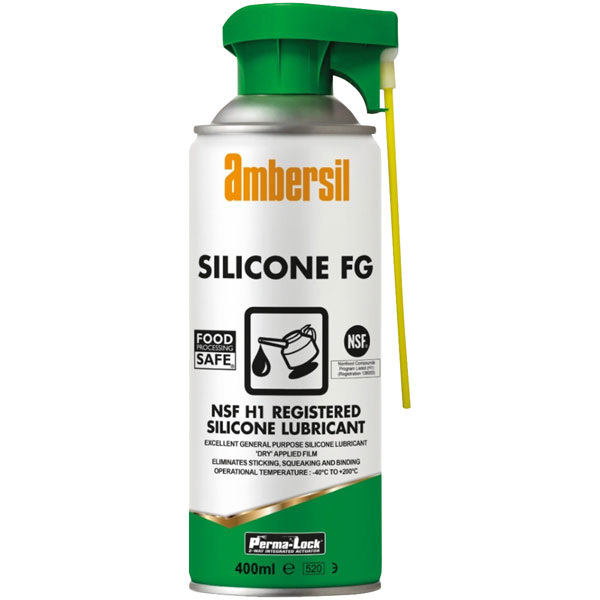 SILICONE FG
FOOD PROCESSING SAFE® SILICONE LUBRICANT
SILICONE FG lubricates, protects, waterproofs and restores. A blend of high quality stable silicone oils. The highly versatile, non-corrosive formula lubricates, protects, waterproofs and restores a wide range of parts and equipment. Ensures superior lubrication of plastics and provides excellent separation and release properties.